THE AEGIS TWO APARTMENTS: 1420 Wheatland Drive NE, apartment 8; Pullman, Wa 99163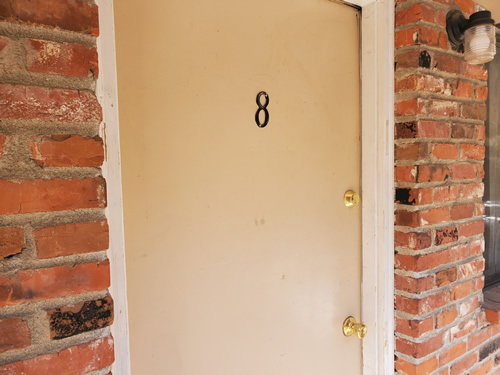 Apartment entry is on the second floor on the south side.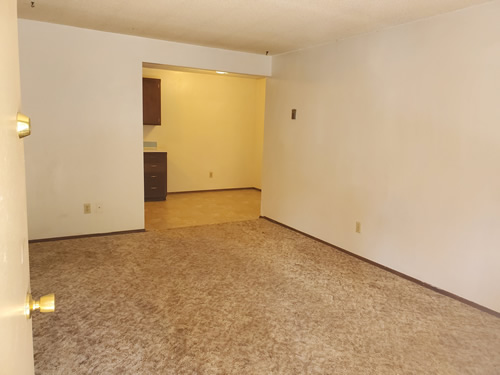 An appealing view warms the heart. The living room and the dining room area as seen from the front door.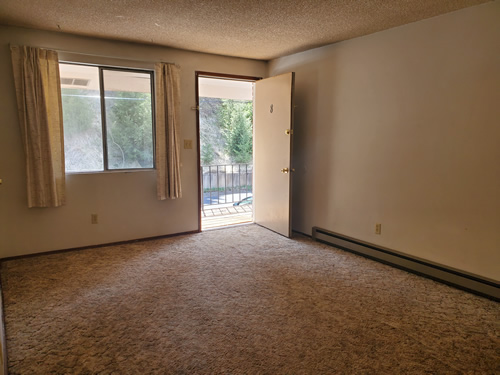 Agreeable green outside. The front of the apartment as seen from the living room.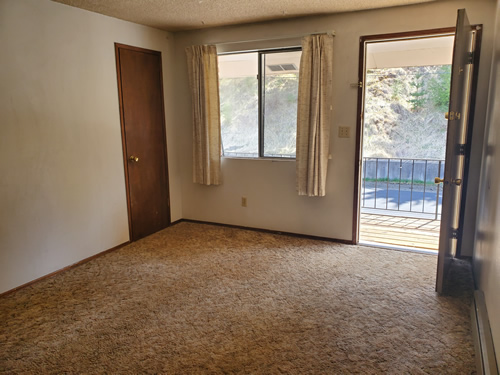 Another shot of the front of the apartment taken from the living room. The door on the left is the coat closet.
The coat closet revealed.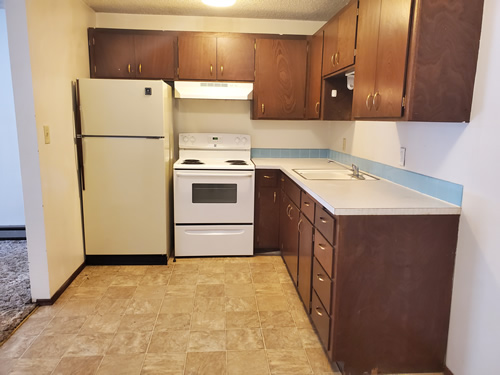 Contemporary apartment kitchen. Plenty of good cabinets and closet space.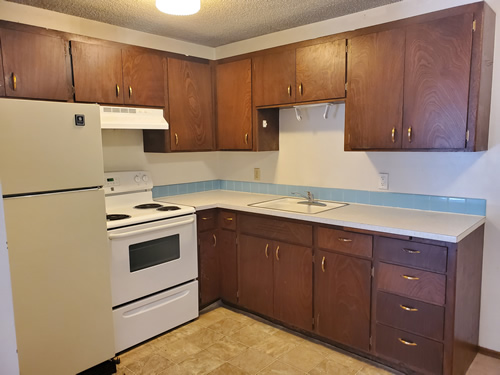 The kitchen creates inviting warmth. Reliable contemporary apartment appliances.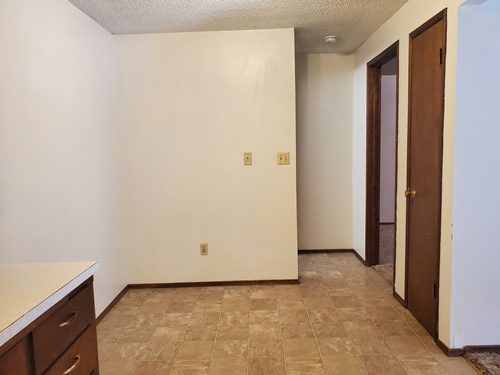 The dining area off the kitchen.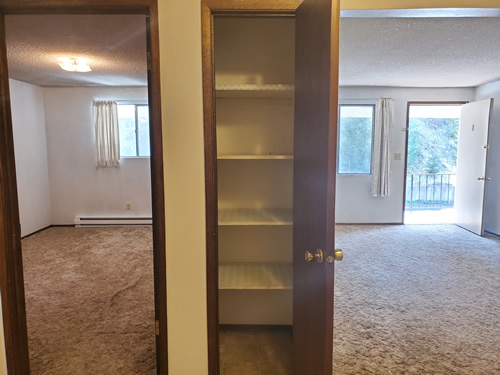 The pantry is near the dining area; the bedroom is on the left and the living room on the right.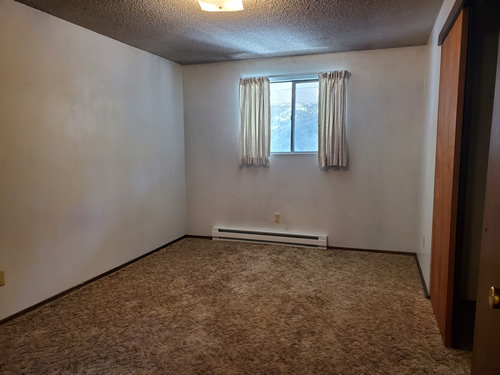 Cozy bedroom.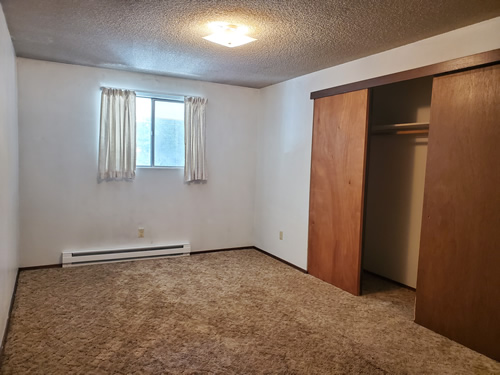 Bedroom -- relaxing spaciousness.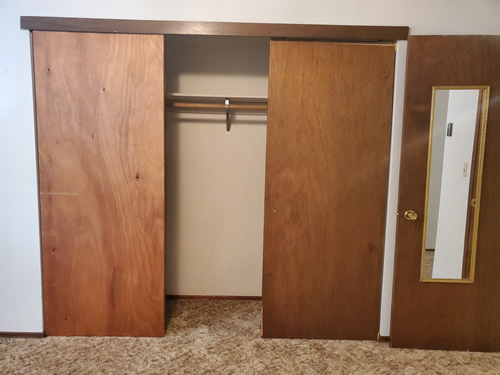 Bedroom -- enormous closet, and a nice extra -- a full size mirror.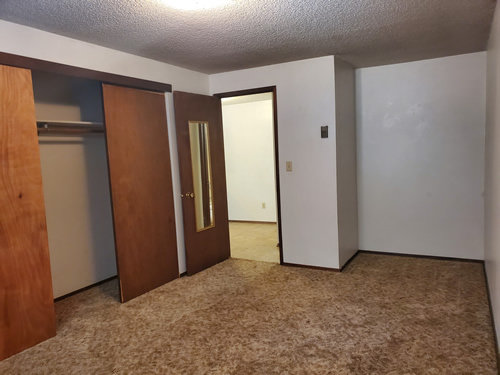 Bedroom -- the dining area can be seen in the background. The nook on the right is the study area.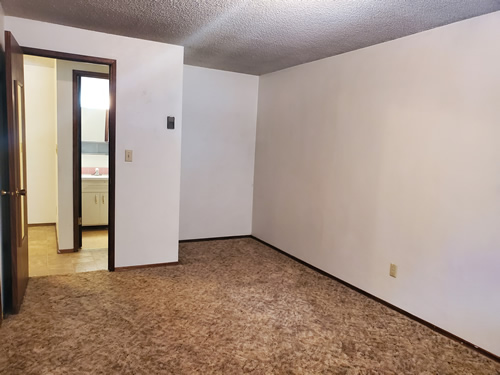 From the bedroom -- the corridor with a peek of the dining area and bathroom.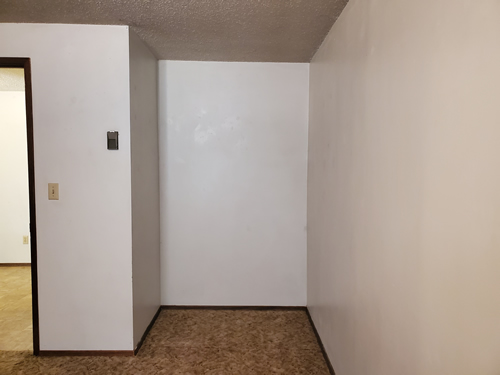 A close-up of the study area.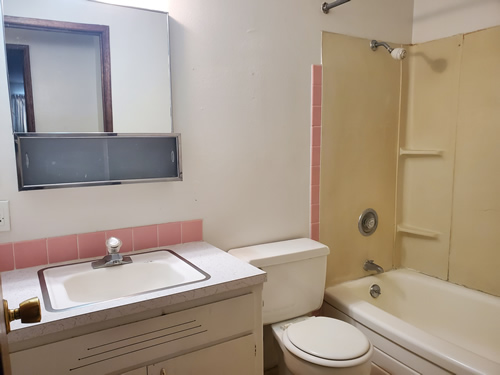 Standard contemporary apartment bathroom.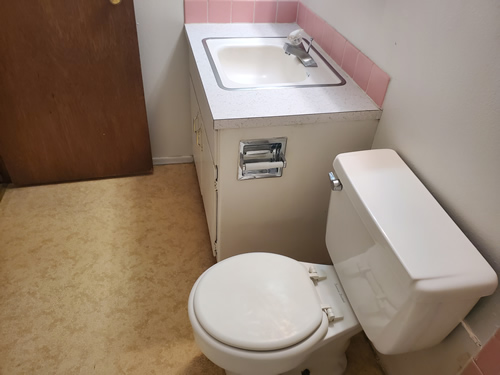 Standard contemporary apartment bathroom.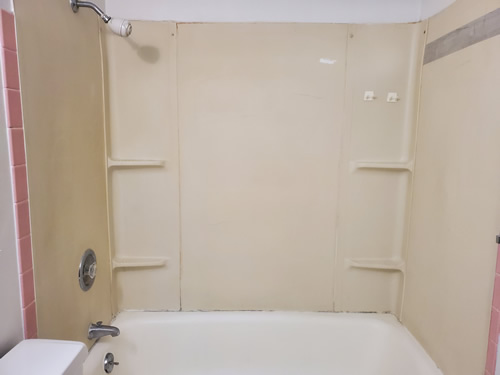 Full tub-and-shower, one-piece enclosure with shelving; good-looking and easy to clean and keep clean.
Comfortable living here, reasonably priced, quiet and close to campus. Here's the
floor plan
and here's the building's
Apartment Locator
.