THE ZEPHYR APARTMENTS: 410 S. Lilly, apartment 7; Moscow, Id 83843
Apartment entry -- through a weather-protected corridor.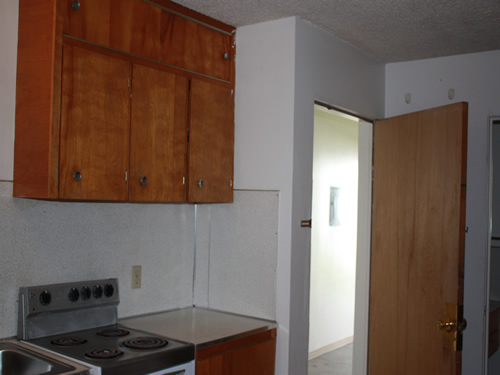 Apartment entry and interior entry corridor viewed from within.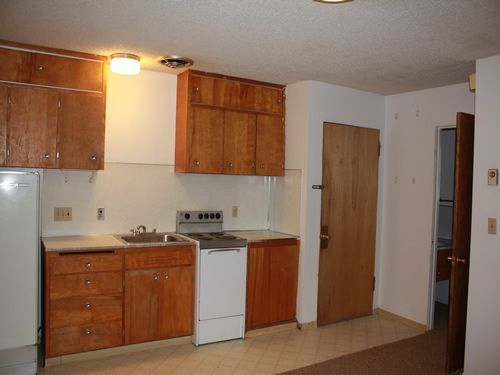 Cosy efficiency kitchen - all you need!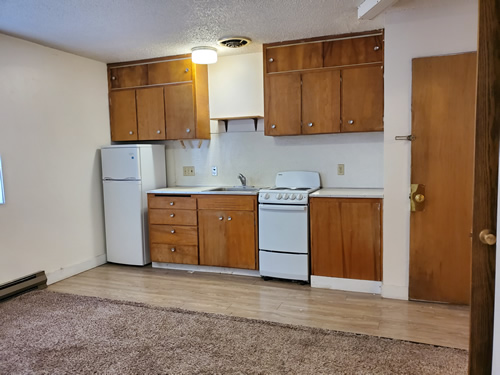 Cosy efficiency kitchen - all you really need - compact and neat.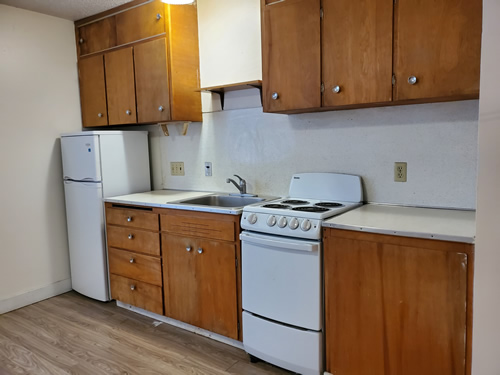 Large living room window provides sufficient light for living room and kitchen.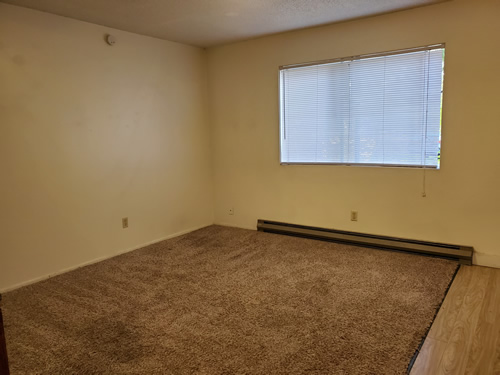 A glimpse of the bedroom on the left as seen from the living room.
Comfortable living room space.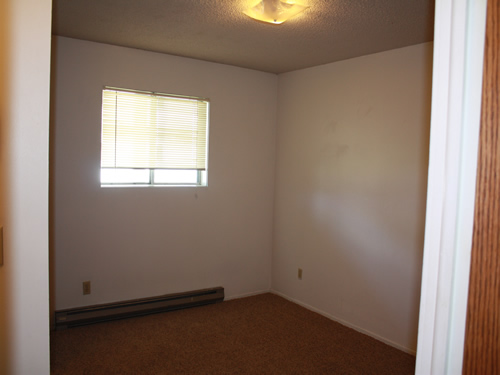 Bedroom - a placid place to recharge for another productive learning day.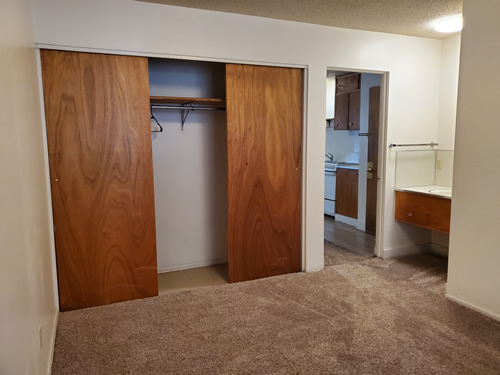 Large bedroom closet with a glimpse of the living room/kitchen.
A bright idea: the vanity is in the bedroom-- available when the bathroom may not be.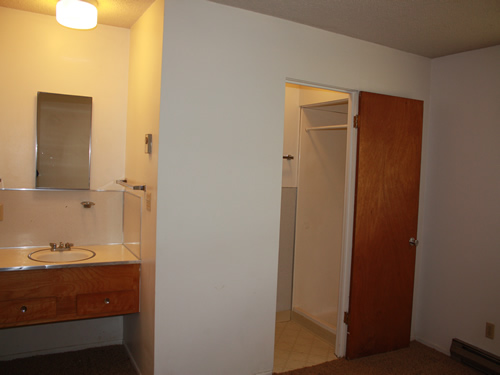 View of the vanity and entry to the bathroom.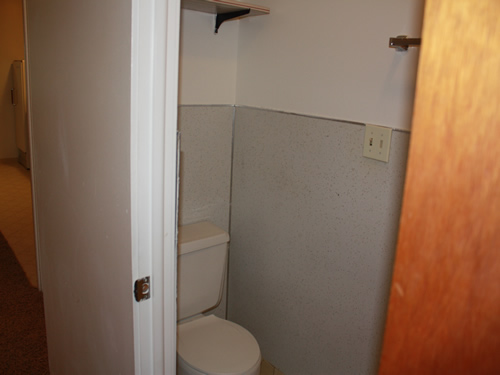 Bathroom.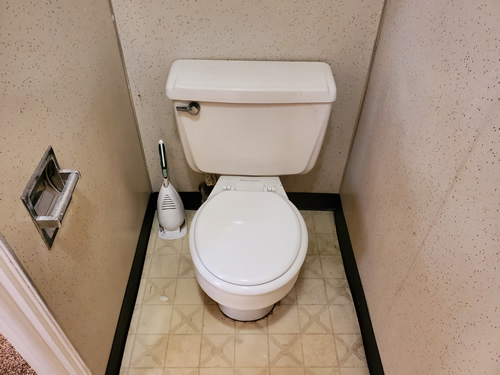 A better bathroom idea: the vanity has been separated from the toilet and shower stall.
Next to UI campus, extremely well-insulated with weather-sheltered indoor entryway; a reasonably priced, ideal environment for serious students. 
Here's 
the floor plan and 
here's
 the building's layout.