THE DUPLEX ON 1270 HILLSIDE DRIVE; Upper Unit. Pullman, Wa 99163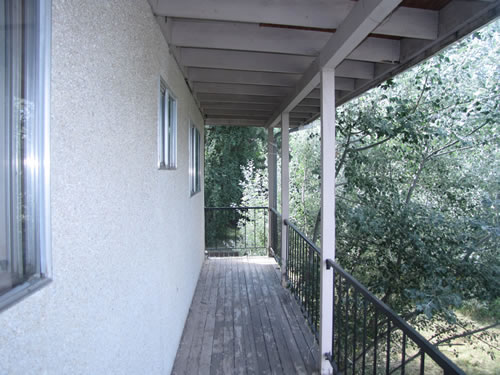 The big balcony offers lots of room for outdoors lounging.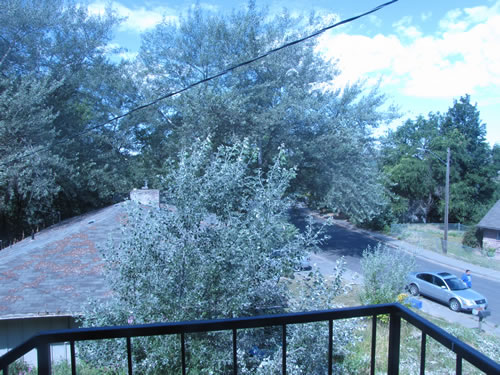 And the view east is pleasing.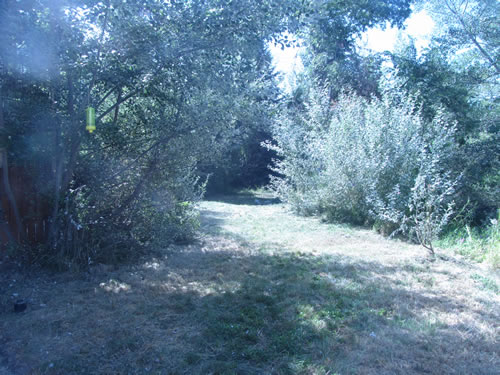 But the view south is your yard. Unless asphalt is your passion, you'll like it.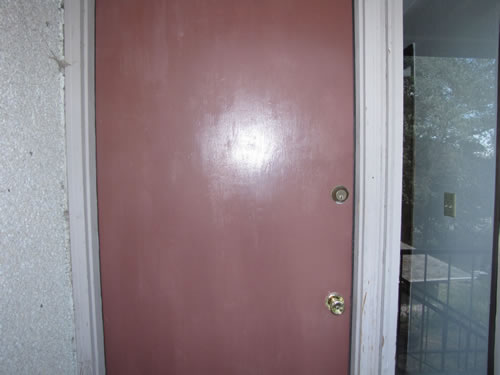 Apartment is on the second floor and entry faces west.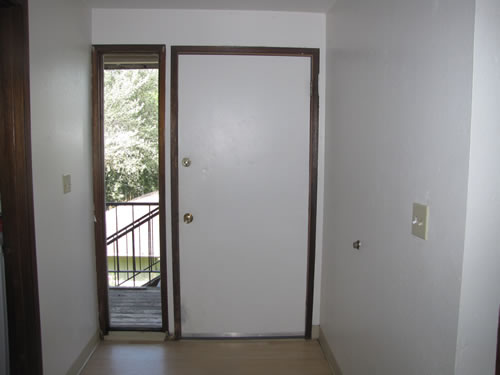 Looking at the entry to the apartment from inside.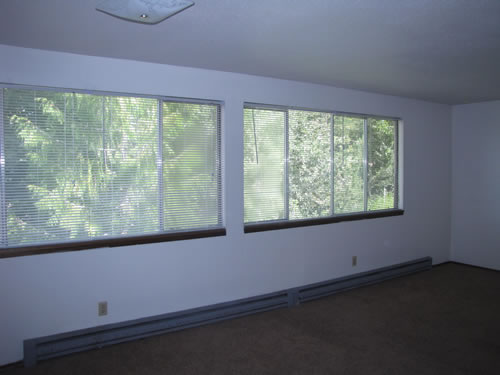 The huge living room has too extra large picture windows.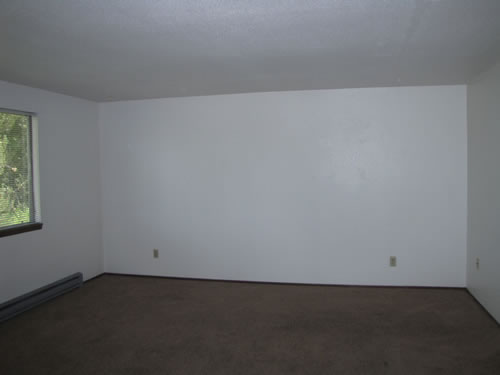 Here's the rest of the living room -- lots of room here.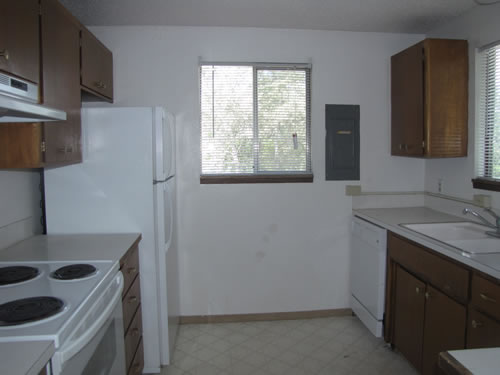 Spacious kitchen with plenty of cabinets and good appliances including a stove, fridge and dishwasher.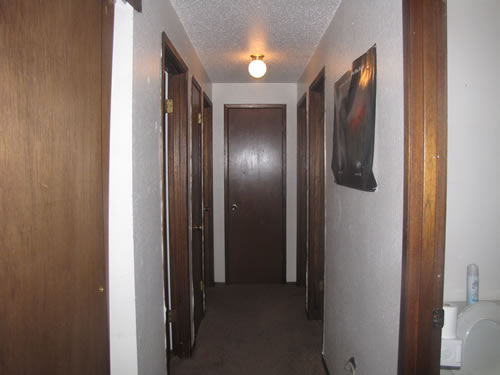 The corridor with bathrooms and bedrooms left and right.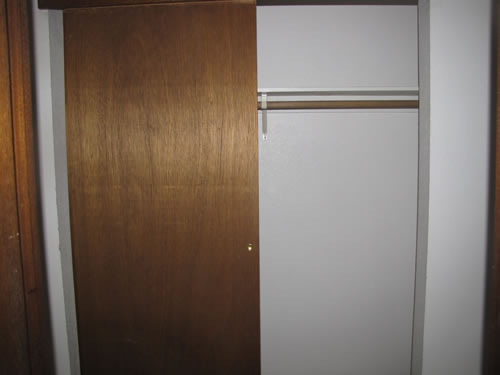 This is a coat closet in the corridor.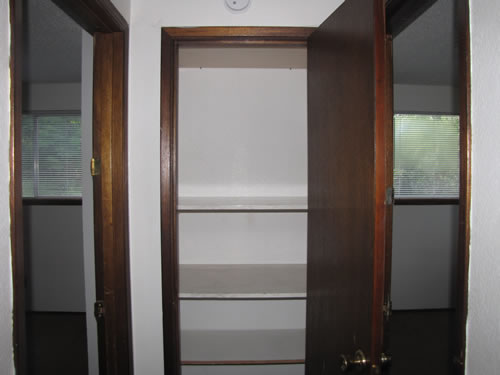 This is a linen closet also in the corridor.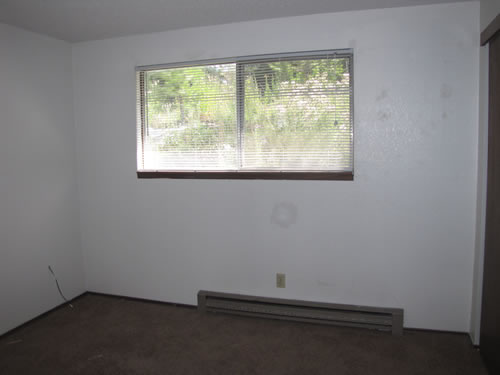 This is one of the three bedrooms. All the bedrooms have sizeable windows.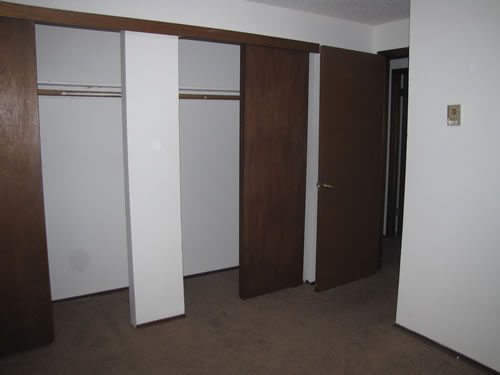 This bedroom has a double closet.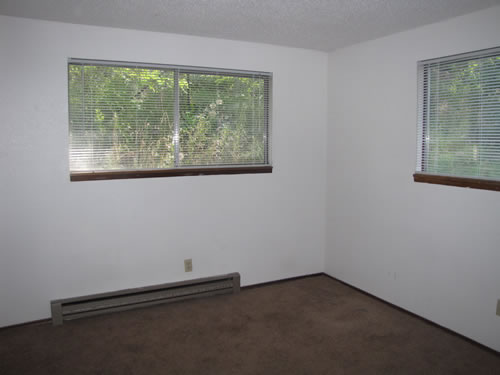 This is a corner bedroom with two good size windows.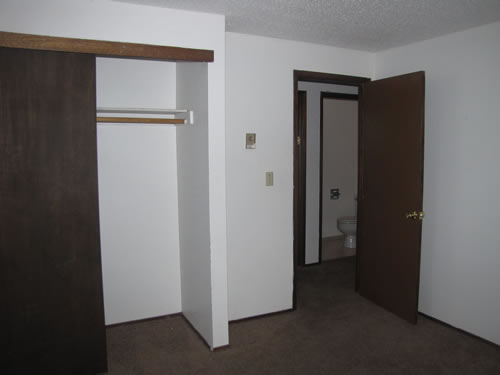 And this is the closet of one of the bedrooms.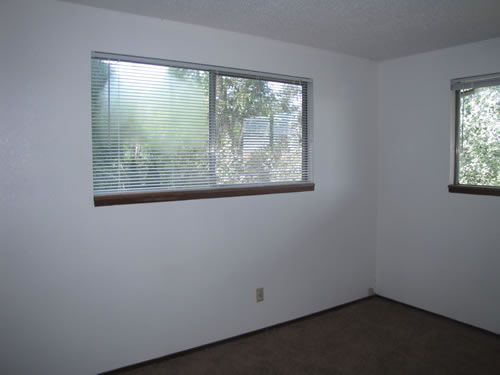 The third bedroom also has good size windows.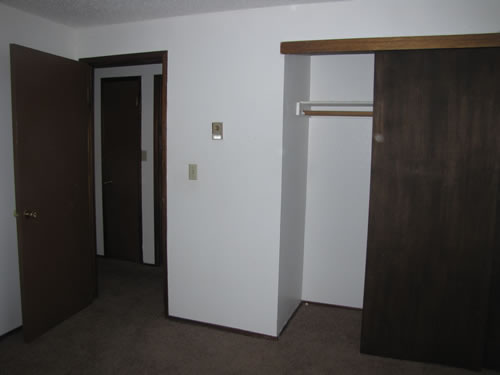 This is the bedroom closet for the third bedroom.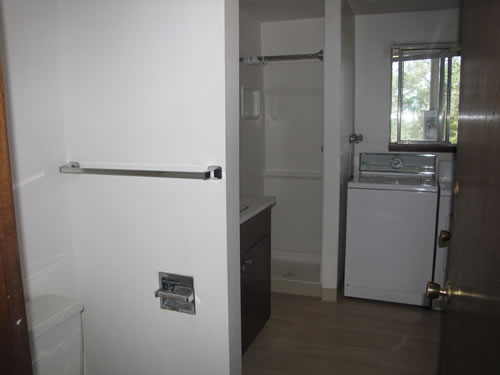 This is the half bathroom with toilet, shower and vanity. The laundry is housed here as well.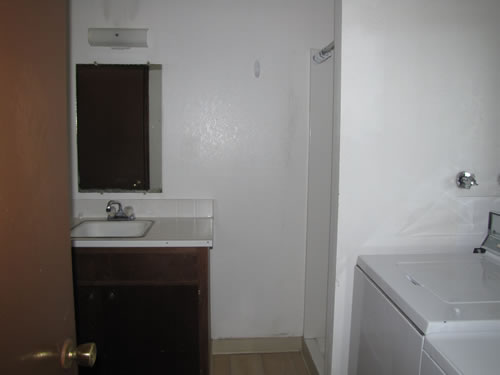 This is another shot of the half bathroom. The vanity, shower stall entry and washer/dryer can be seen from left to right.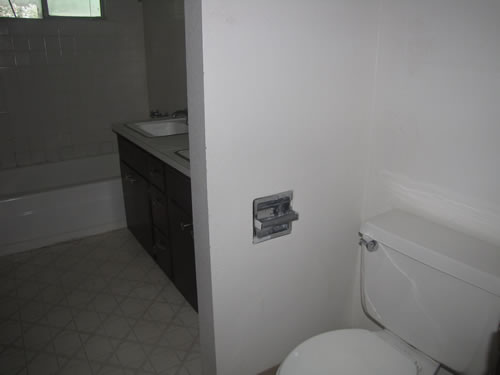 The big bathroom with toilet, double vanity and full tub and shower.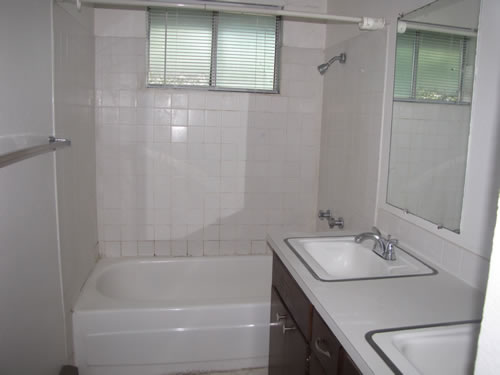 Contemporary bathroom: full tub and shower with double vanity.
This three-bedroom dwelling is very well-equipped and very well-located close to campus. Here's the floor plan.