THE OLYMPUS PLUS APARTMENTS: 1200 Hillside Circle; Pullman, Wa 99163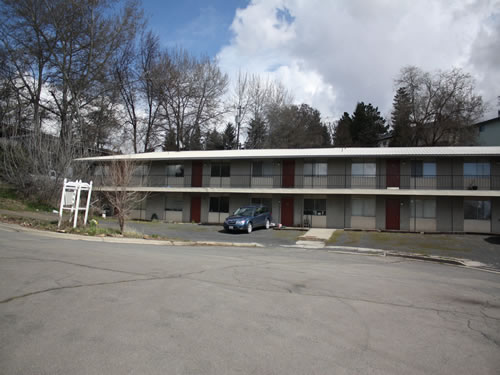 Two stories, lots of parking, plenty of trees all around and in the park across the cul-de-sac.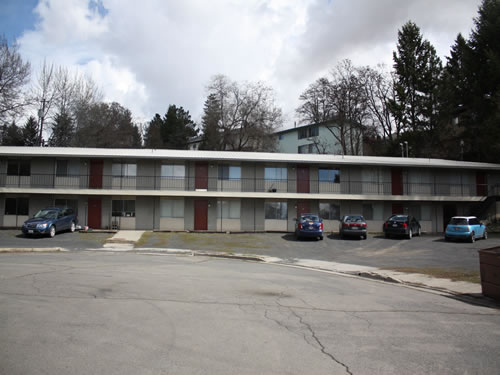 The cul-de-sac has no other buildings: no noisy, thoroughfare -- just a quiet end of the road with a small park across from the building.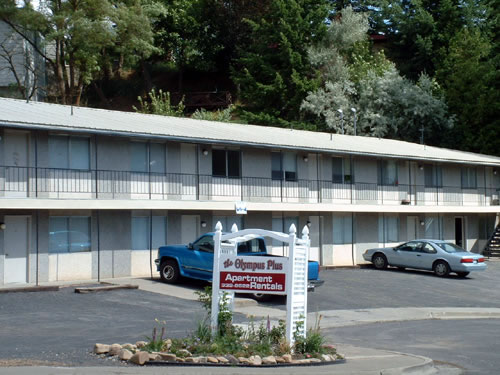 Before the front doors changed color.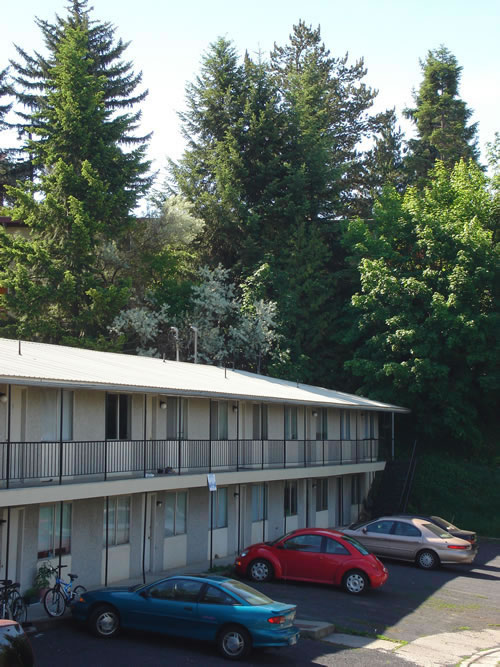 Surrounded by lush green.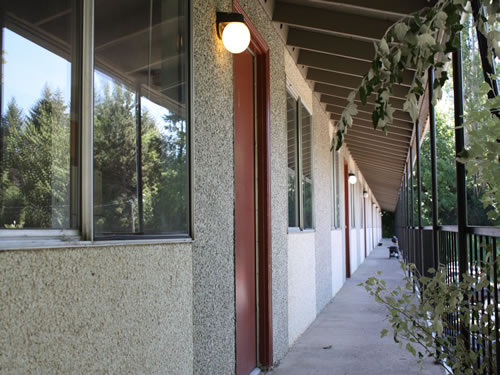 Second floor balcony.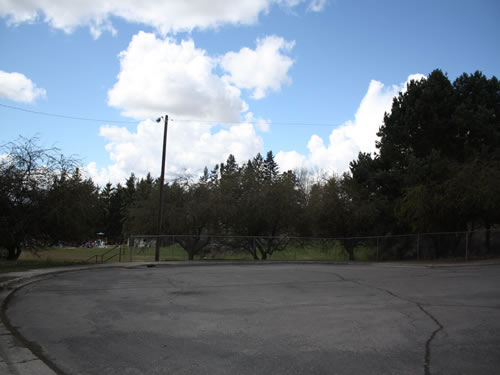 Cul de sac and McGee Park out front
The Olympus Plus Apartments features 13 well-constructed, spacious 2-bedroom apartments with lots of closet storage and plenty of parking in an exclusive, quiet cul-de-sac across from McGee Park.